Description
The Ibanez AZES31 is an AZ series solid body electric guitar model packed with three excellent-sounding single-coil pickups. Delivers the trademark crispness and chime of vintage single coils, with a traditional 5-way pickup switching. Setting a new standard for entry-level instruments by offering smooth playability, sustain, stability and bright tonal character.
Essentials S-S-S pickups
Essentials pickups provide well-balanced tone and as well as versatility, so that guitar players can enjoy various styles of music with just one instrument.
F106 bridge w/ Comfort round Steel saddles
This F106 bridge is equipped with newly developed comfort round Steel saddles. Its construction provides wider range of height adjustment and ease of setting up. Additionally, the screws are less likely to stick out, leading to less stress on your strumming hand and better playing comfort.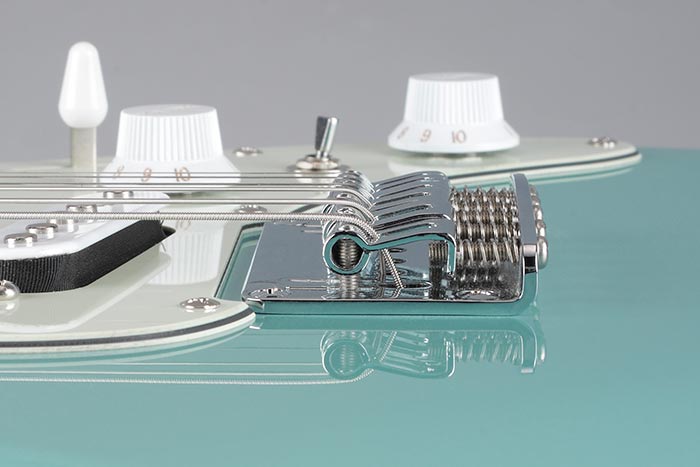 dyna-MIX8 switching system with Alter Switch
The dyna-MIX 8 offers eight sound variations and can switch between humbucker and single coil modes with just a flick of the mini switch. It even simulates a humbucking sound from the combination of two single coil pickups.