Description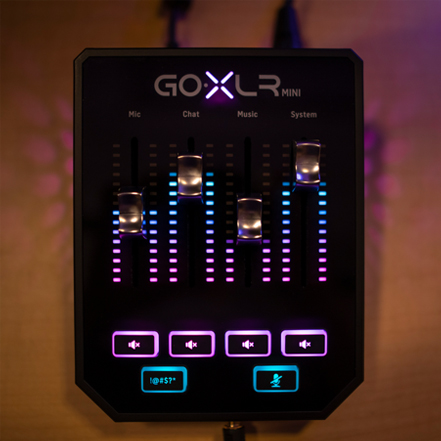 GoXLR MINI
GoXLR MINI is an intuitive all-in-one audio interface for live streamers and content creators. Designed specifically for an online creator's workflow, GoXLR MINI establishes multiple USB audio devices in Windows so you can control your app volumes individually. Our award-winning MIDAS preamps are quiet and versatile—perfect for any voice and microphone. Whether you're an established creator with a multi-PC setup, or just getting started, GoXLR MINI has all the inputs and outputs to grow with you.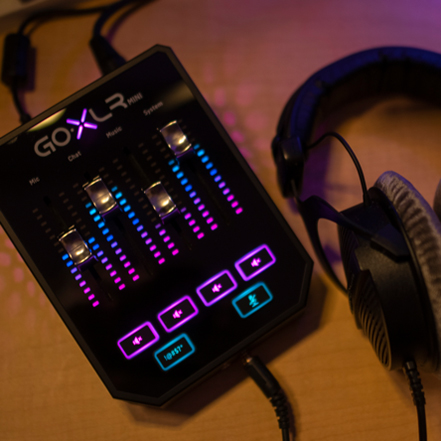 3 Step Setup
With GoXLR MINI, simply download the Windows app, plug in, assign your programs, and you're ready to go! It has never been easier to control your audio so you and your content sound their best.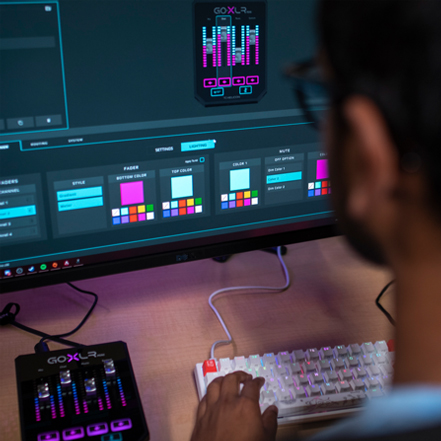 One App to Rule Them All
With the GoXLR MINI App, you can customize lighting, audio routing, mute modes, and more. Shift gears from gaming, to creating, to working by simply loading a new profile.
Officially support Windows 7, 8, 10, 11.
No official Linux Support.
No macOS Support.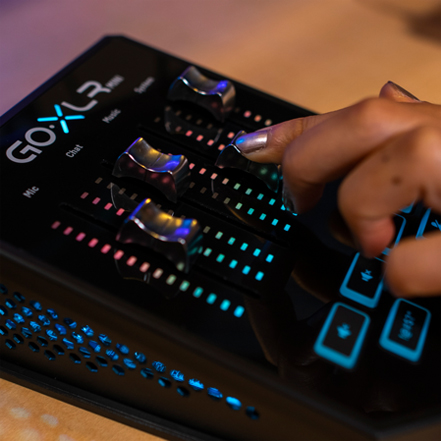 12 Sound Cards = 1 GoXLR MINI
GoXLR MINI creates multiple USB audio devices on your computer so you can assign your most-used apps to their own faders. No more tabbing out! Turn up your game volume without increasing the volume of other programs. It's a game changer!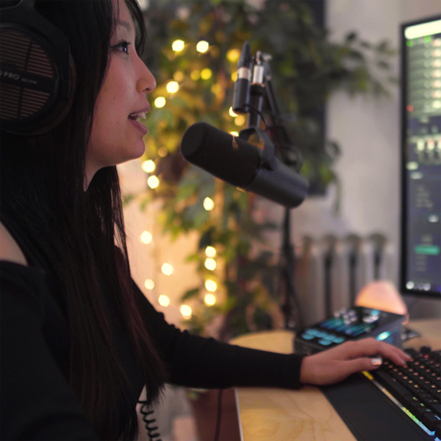 Powerful and Quiet – a Perfect Preamp Combo!
GoXLR MINI uses the same award-winning, ultra-low-noise MIDAS mic preamp as GoXLR so your voice sounds clean and crisp—no matter which microphone you throw at it!
If you've got a mic that requires a lot of gain, GoXLR MINI provides plenty of power with no activator needed. And yes, it has phantom power too!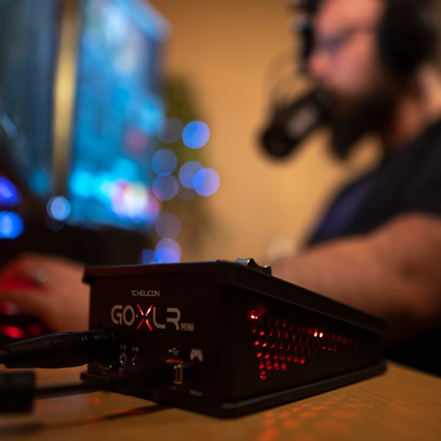 EQ, Compressor, and Gate Built In!
Make your voice shine with studio quality equalization, compression, and gating. GoXLR MINI processes all of your audio on its physical hardware so your computer can concentrate on higher frame rates and faster rendering.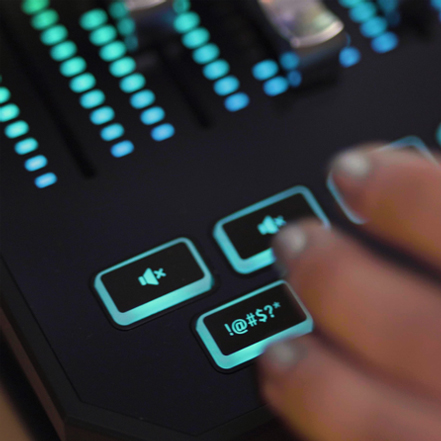 Keep It Clean!
GoXLR MINI has its own manual censor & cough button so you can let it all out while keeping your content clean and appropriate for sponsors and audiences of all ages!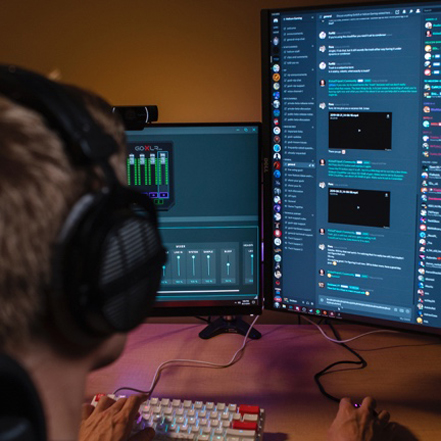 Support on all levels
With each TC-Helicon product we offer an industry leading 3-year warranty as well as access to an incredible team of specialists in our Discord server. We aren't just here to troubleshoot. Our team is equally invested into helping you sound your best and be more creative with your audio. Having professional audio tools for the first time requires some learning so we've created a community of support and tutorials that empower you to sound your best and be your most creative self.